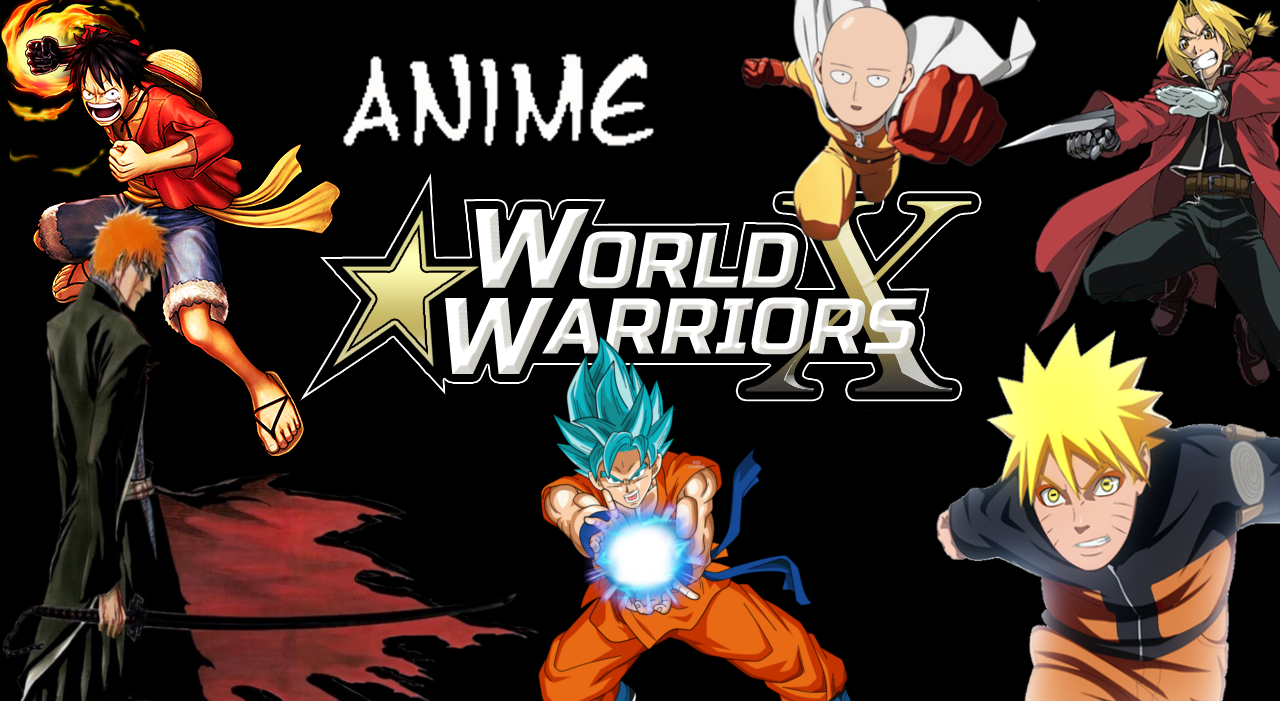 Anime World Warriors X
A downloadable game for Windows
About The Game
Hey guys whats up! So I been board lately and I decided to put together this Mugen! If you dont know what a Mugen is, just imagine if Garry's Mod was a 2D Fighting Game, but was free, and didn't have as many addons/mods. I know what your thinking, " Mugens are just crappy unblanced 2D fighting games" which you are right in a way. I put this Mugen together to make it balanced... but I only somewhat succeeded. To make it "balanced" I just disabled some characters from being chosen as an Ai. Ok, back to the main game specifics, It has 142 characters with bonus boss battles and mini-games also there are 24 stages. You can use a Controller if so desire and even Play With Your Against Your Friend with local-co-op. Almost all these characters are from popular anime such as Naruto, Dragon Ball Z, Bleach, Inuyasha, One Piece, One Punch Man, and more! Sorry about the game size guys its about 3GB, lol some of the characters are very in dept and freaking awesome. Feel free to add or remove characters and or stages to your liking. Down the road I might add a stage pack or something, we will see. Credits can be found on the bottom of the Main Menu.
I Hope You Guys Enjoy My Mugen Collection! :D
Btw sorry for the crappy DBZ portraits had to change them because of Ui issues.

Install instructions


When You Run The Game It Might Sometimes Say "Not Responding" Just Wait The Game Is Just Loading!!!
Install
(Must Have Unzipping Program)
Once zip file is open just extract the data folder and the shortcut somewhere and run the shortcut (.ink) or run mugen.exe in the data folder.
Controls

Menu
Arrows Keys to Navigate through Menus
Q, E, R, A, S, D, F are Select buttons on the Menu
ESC is the Back button on the Menu
Fullscreen - (Left)
Alt + Enter
In-Game
Arrows Keys to Move character
Q, E, R, A, S, D to Attack (Can vary with different characters)
F to Power Up (For Most Characters) if not F for a Dragon-ball Z character try E + D
Down Arrow + Q, E, R, A, S, D activates Super Attack (For Most Characters)
Pause/Break Key Pauses the game
Walk Backwards from your Opponent to Block
ESC allows you to Back Out Of The Match
When you
Loose
in
Arcade Mode
pressing
Q, E, R, A, S, D, F
lets you pick a different character and
Try Again
on the same match.
If you want to play Versus with an AI simply select characters you want with Player 1 controls then Player 2 controls then, while In-Game press Left CTRL + 2 (Not NumPad)
Update 1.1 Changelog
Replaced Goku Deus, SSJ3Goku, and Ultimate-Goku with improved characters.
"Balanced" Arcade Mode some more.
Removed Drunk Lee from Arcade Mode.
Removed Ai Random Color Palette.
Thanks for playing and downloading guys!!! I hope for someone to makes a Youtube Video on my mugen!!!
Run mugen.exe To Start!!!!

If The Download Button Does Not Work Use This Link!!!!
MediaFire DL Link (Comes with Update)